They are absolutely amazing and pictures don't do them justice. We guarantee you will love them. Get a few or get a lot its your choice. With heaps of colours to choose from. Can last 2-6 weeks, can be washed, styed and you can even use a hair straightener on them. Applied using no chemicals, glues or beads. Only available with us (at the moment until someone steals them from us, because they are amazing lol), we are the first in cairns to be offering this service. Fantastic for formals, parties, special occasions, dance competitions, performances or just because you want to feel like a fairy.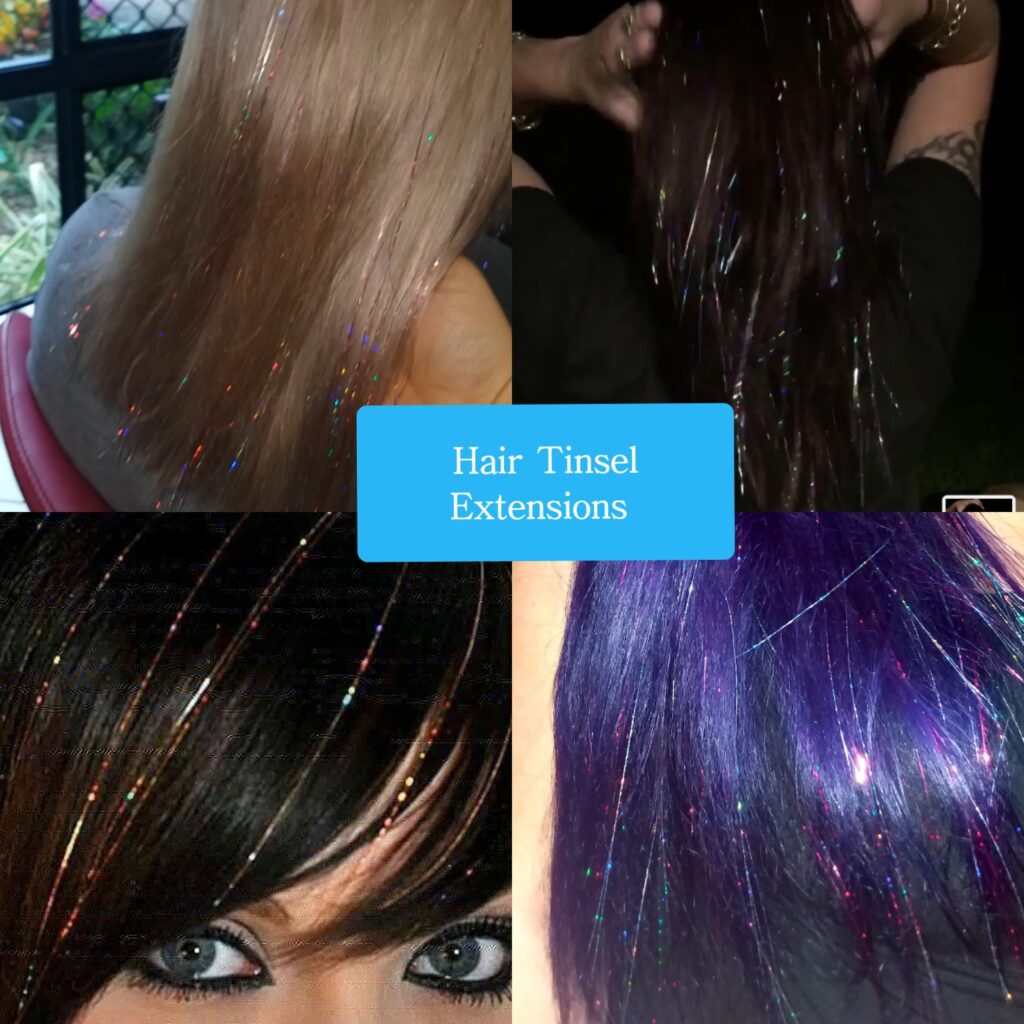 Can be applied as a single hair feather, 10 feather pack or a whole head for a wow factor. Heaps of colours to choose from, applied using beads for easy removal. A fantastic option for the kids crazy hair day at school, they will be the talk of their class.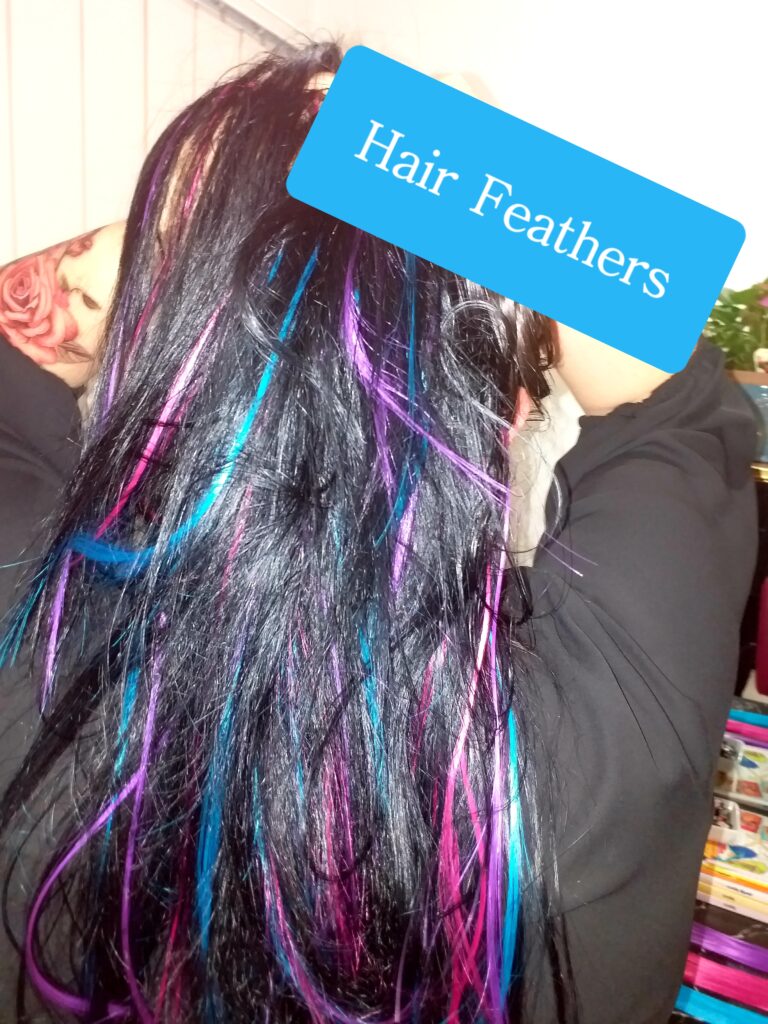 Applied with our real look solution to make the tattoo look and feel more real. Heaps of designs to choose from. A fantastic way to try before you get the real deal, check placement & see if its something you could have on your skin permanently. Also great for fancy dress, photo shoots and just for fun. Available in small, medium, large and full sleeve.
GLITTER & REAL LOOK INK TATTOOS
A fun way to add some art to your skin, go glitter for some bling or real look black ink for that realistic look. We use stencils that we make our self so if you are after something for a special occasion let us know and we can make a stencil to suit. We have a variety of designs and sizes available. A great option for just something fun, we can even do ones for more special occasions like weddings, get a large piece done in glitter and gems.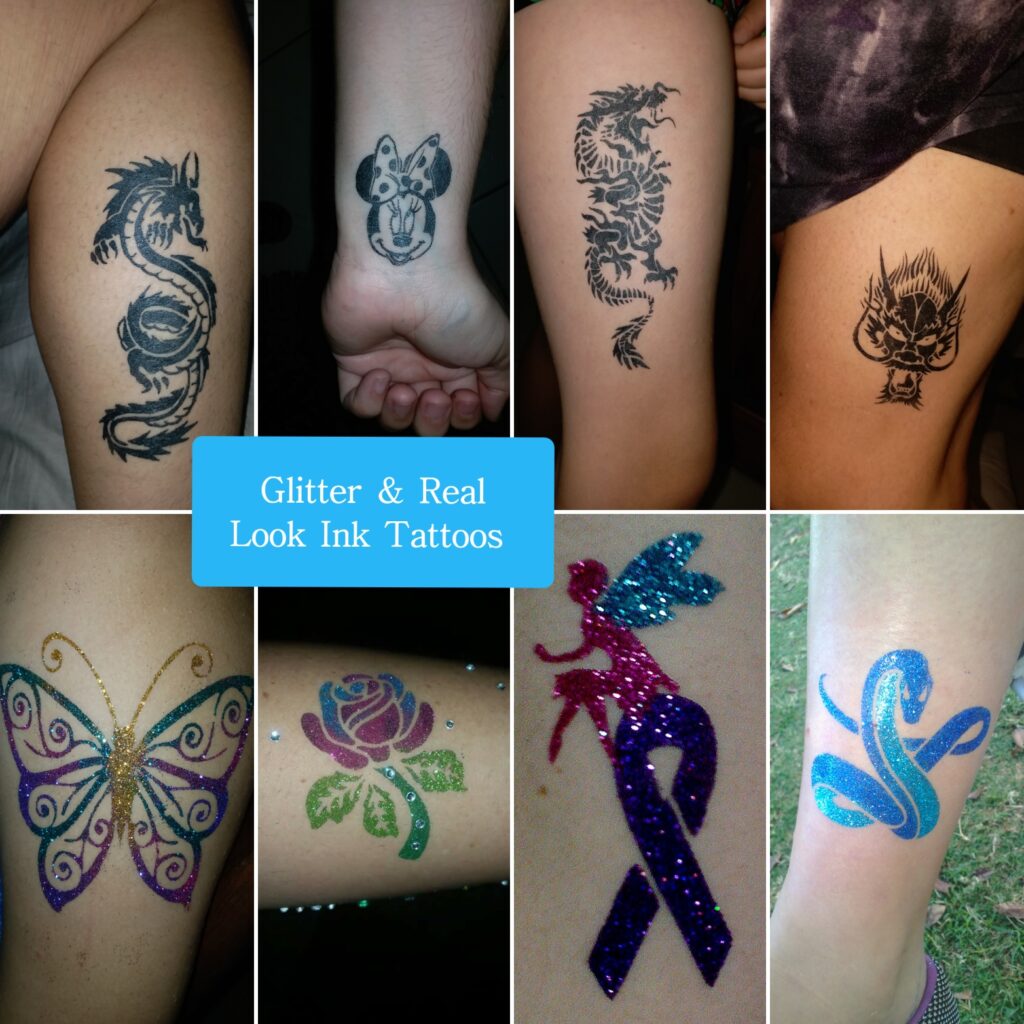 Applied to pre styled hair that's parted, allowing a little of the gem to hang on the forehead. Chunky glitter is then applied for that extra bling effect. Fantastic for special occasions. The gem strip can be reused again and again.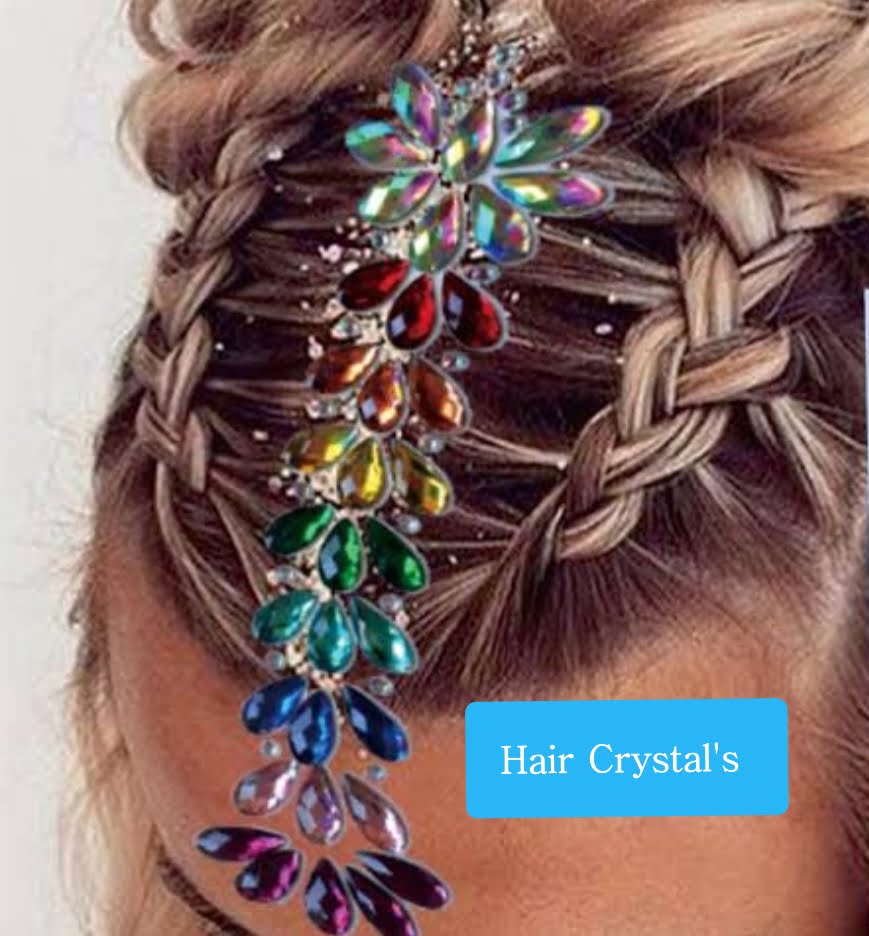 We print your design, logo or drawing into a temporary tattoo. As long as it has a plain white backing we can print it. Fantastic for Business/Product promotions, fundraising, kids loot bags, gifts, try before you get the real thing. You don't even have to put them on your skin, put them on your desk, folder really what ever you like as look as its water resistant as you apply the temporary tattoo using a wet cloth. Available in a variety of sizes.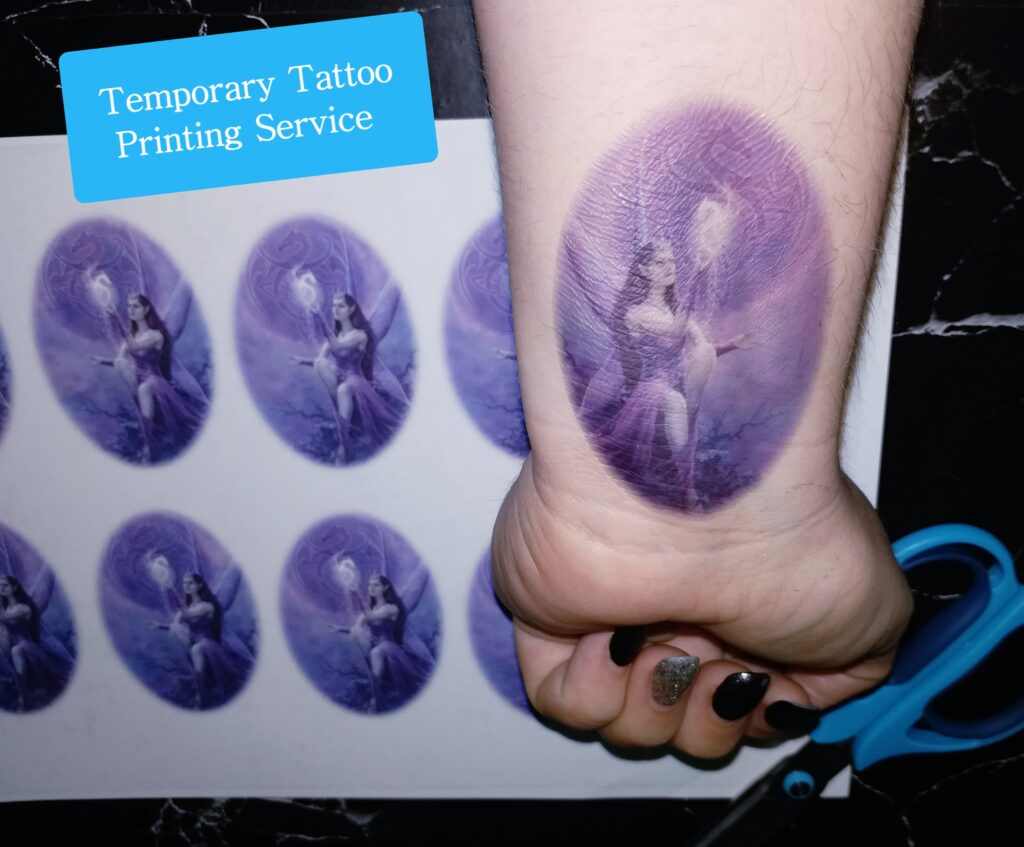 Temporary Body Art Cairns is a small family owned & operated business, located on the southside of Cairns at Bentley Park. We started really small, just applying glitter tattoos at kids parties & events. From there we started making & selling our own glitter Tattoo stencils, applying hair feathers, applying temporary tattoos with our real look solution for a real look so people could try before they get the real thing. We now have our own home-based shop where we apply all of our body art, including our (NEW) Hair Tinsel extensions (we are the first in cairns), as well as we have just started running our temporary tattoo printing service (all printing materials are Australian made and purchased in Australia).